Eyes are important indicators of overall health, and comprehensive eye care goes beyond a prescription for glasses or contact lenses. At Modern EyeSite, we take the time to get to know you, your eye care history, and your vision needs. Dr. Gandhi provides the expert care, advice, options, and follow up you need whether you are a new patient or an existing one.
New Patient Starting Points:
Existing Patient Links: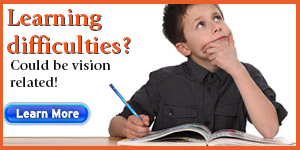 Sep 15, 2016
The new school year is coming up fast, and parents and students are getting ready to embark on new adventures and experiences. But this is also a reminder to parents that good eyesight is possibly the most important school supply your child may not have. A good education for children...